Ask us Anything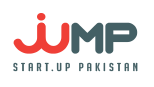 Live Streaming!
Shepherd's Membership
Rs 25000
Incentives:
a) Opportunity to sit on stage in Shepherd's PIE to invest in top notch startups of Pakistan.
b) 1 week bootcamp with top 20 startups of Pakistan in Islamabad & Murree.
c) Become part of exclusive investors group.
d) Exclusive dinners with Startups.
e) Exclusive entrepreneurial movie nights with startups.
f) Become part of roadshows in 50 major universities of Pakistan.
Subscribe
See All